Ceramic Tile & Grout Cleaning in east texas, tyler tx
Like with carpet cleaning, our method for ceramic tile cleaning is also hot water extraction, just on a much higher level. It's the same idea as steam carpet cleaning without the carpet. Using truck mounted cleaning systems, we loosen dirt and grime with safe but powerful hot steam before sucking the dirt and moisture back up again.
Does your house have tile with stained grout lines? We can almost guarantee that any tile floors you have, no matter how dirty, will look close to new again once we are done with them. You will be amazed! After we clean all of the tile and grout lines, we then come in and reseal every grout line to help prevent future stains and soil from setting in between cleanings.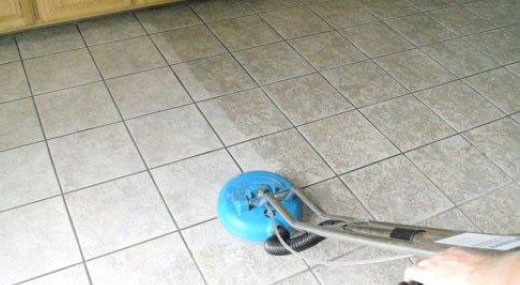 Similar to how we clean carpets, we also use hot water extraction on ceramic floor tiles to break up and remove dirt and grime. We can reseal grout lines to prevent stains as well. Call Pro Clean Restoration if you have questions or want a price quote.
© 2020 Pro Cleaning Restoration